"Today we are with Mlle Inwood, the new ambassadress of the Inwood Hotels group. This young woman with a lot of charm and enthusiasm has accepted to answer our questions."
Can you tell us more about you?
First of all hello, my name is Elena! For a long time, I evolved in the artistic world. As a result I realized my two passions, fashion and journalism, by attending journalism studies. Then, I think that I can describe myself as a person with character. I took it from my travels. I had the opportunity to go to London, Paris, Hollywood… And there, I opened myself to the world!
Why did you decide to participate in the « Inwood adventure »?
I am a little adventurer. I set new challenges to achieve every day. And the participation to the "Inwood adventure" was a challenge. It is thanks to Monsieur Inwood that I am in the group. He made me discover his universe, the articles that he posted on the website and the concept attracted me. Today it's been a year that we are together and I guess that the more our couple was going through, the more this project was an integrant part of us. One day I got the opportunity to have an appointment with a member of the group. He saw that I was a journalist, that I love fashion and he proposed me to become an ambassadress and to write on the websites. My personality was matching the image of the group, so I accepted to go on this adventure!
Is the Inwood Hotels brand representative of your personality?
Yes, the brand represents me. I can say that it represents me very well. I write every weeks about new subjects and they are subjects that are important to me. Thanks to that, I can develop myself, my culture, my taste for the painting. And this is what I like, I am a very curious person and I love to discover new things. This is for these reasons that the group is representative of my personality.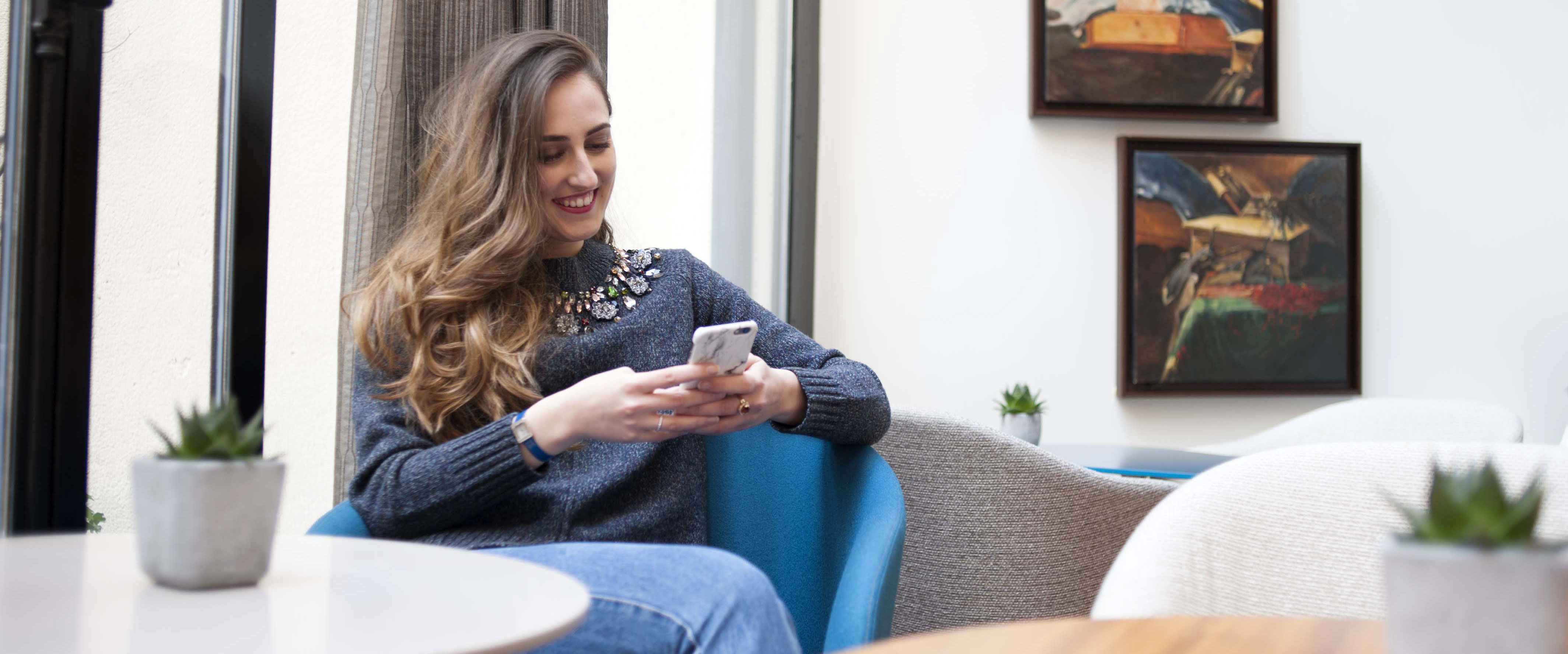 What are your principal actions in the Inwood Hotels group?
Well, principally I write on the hotel Le Walt's website. You can find my articles in the "News" section. I also love to write about subjects that represent me such as painting, fashion, beauty accessories, or also collections pieces… I often assist to Fashion Weeks. I take some good ideas in order to pass them on to my readers! You can also follow Monsieur Inwood and me on our Instagram account @inwoodlovers!
What are your inspiration?
My inspirations? Mainly the history of fashion. During my studies, I was raised by fashion. So this is my first inspiration. But I am also inspired by what I've learned in my early childhood, thanks to my mom who was working in the world of fashion. But I can say that the 80s are also inspiring for me. I actually really love this style. We have to look for the perfect item which can add a little something to a very simple outfit. My motto is: be up to date but not too much!
Could you tell us about your best memory in Paris?
Since when I am in Paris I experienced a lot of wonderful moments. But if I have to choose one of them, it will be without hesitation my first meeting with Monsieur Inwood. Just imagine, Montmartre and a very well organized date! It was so romantic… That day, when I saw him, it was an evidence. We went for a walk, we talked for a very long time about our inspirations, about Paris, our common passions... And I guess that the more we were talking, the more I had the sensation of knowing him. I love this memory because it marks the beginning of a really beautiful love story.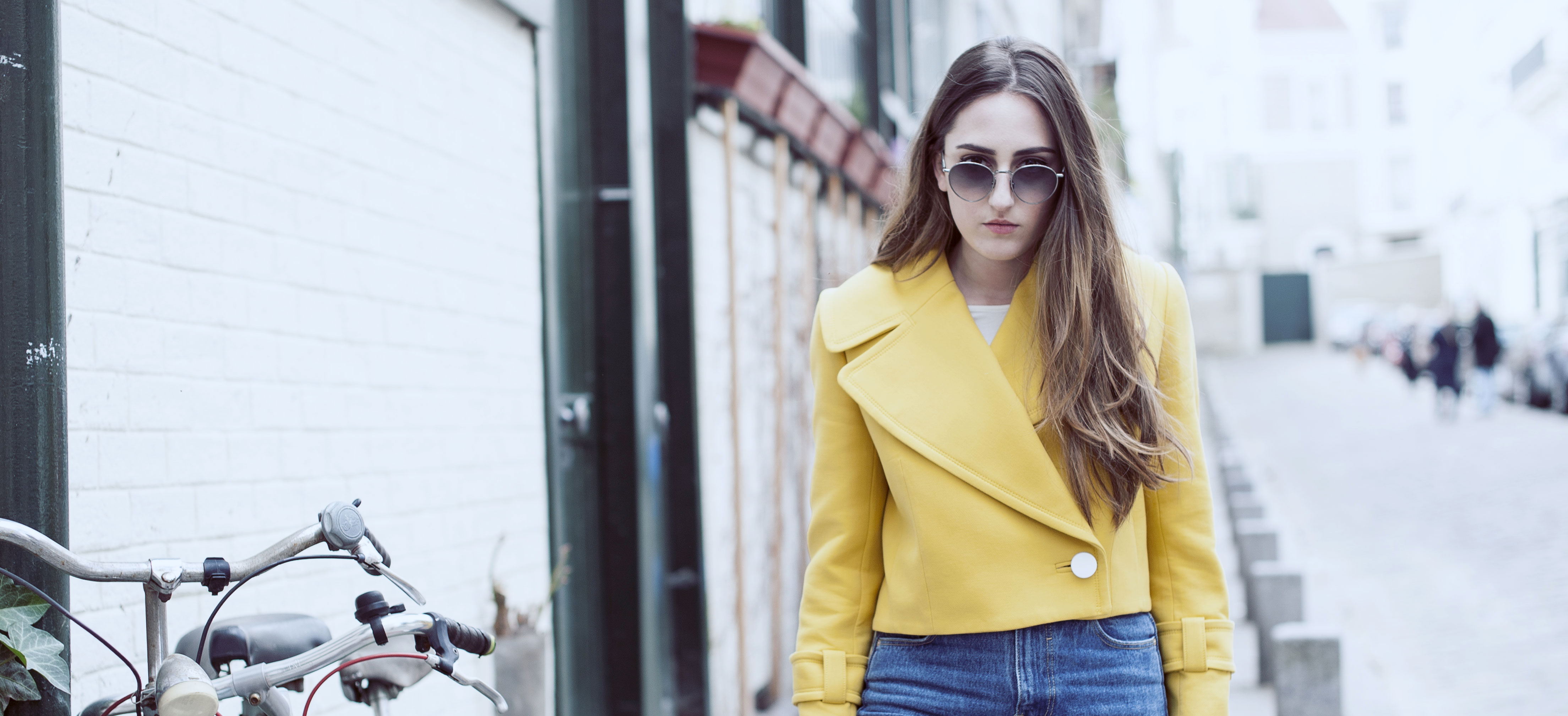 What about your favourite Parisian place?
I love Paris and I love every place that the city can give us. But, if I had to choose… I think that my favourite area is the 7th neighborhood. It is a very cultural district, THE district of Paris in my opinion. It also houses the Eiffel Tower! Then, next to the Inwood hotels, there is the Rue Cler. I love to go for a walk there when I go home. Oh yes, marketplaces! I really love marketplaces, and particularly discovering new local products. But apart from the 7e neighborhood I like Saint-Germain-Des-Prés and Montmartre which are in my opinion two place that everybody has to visit.
Why did you uncover your face on our websites?
It is true that it can be particular because Monsieur Inwood doesn't want to show his face. But our intentions are not the same I guess. Monsieur Inwood is not searching for the fame. For me, as I come from the world of fashion, there is no problem to show my face, my image. It also was an evident choice. As for Monsieur Inwood, I've tried to make him change his mind. But nothing worked. Men…
Can you define yourself as "the client of the Inwood clients"?
The French Arts of Living are like my own values. They represent me. When I first visited the Inwood hotels and that I realized that those French Arts of Living were shared by the whole group, I was extremely enthusiastic! But I will say that more than a representation is mostly a way to share with them. What is interesting to me, is the possibility to give them my own vision of Paris. I look to make their stays as typical and as Parisian as possible! No comparison with the touristic guides, they are so much factual… I think that if clients are so loyal to the group is thanks to the experience they can personalize.
What will be your advice in order to realize the best stay in Paris?
To have a good stay in Paris, we have to make things simple. Going out to ha a walk in the streets of the city, strolling at the Seine banks, going to visit a museum and eating in a good restaurant. It is also buying your baguette as a real Parisian! Well, a lot of clichés that is true, but I think that people are looking for that. In a word: authenticity.
Your philosophy of life?
Don't be scared to live your dreams.
"Elena, thank you for having taken the time to answer our questions. We are very glad to have you here today. We appreciate the work that you do on our websites."