"Today, we welcome Monsieur Inwood, a mysterious and refined man but also our first ambassador. It is an opportunity for us to ask him a few questions."
Can you tell us something about you?
Hello! My introductions will be particular enough because I want to keep my identity secret. I am named "Monsieur Inwood".
I don't have brothers nor sisters, my mother was a ballet dancer and my father a lawyer. My childhood was infused with rigor and passion. I try to share this passion every day. I am an architect and designer! This occupation allows me to be creative. In personal terms, I think I am an esthete. It is true that I like refinement and beautiful things.
Can you tell us more about your everyday life?
As I told you, I am an architect and designer. Architecture is really something that provides me complete satisfaction. I love Arts but I love architecture even more. Thanks to architecture, I can develop my tastes, my sense of estheticism and express myself. What I also appreciate is that what I do faithfully represents me and my universe.
You want to keep secret your identity, why?
To be honest, I am not looking for fame. Being famous is not part of my philosophy. What I like the most is the possibility to be an enigmatic person. I think that clients can identify themselves with my articles, and what I share with them and not what I represent. It is not celebrity that pushed me to take part in this adventure.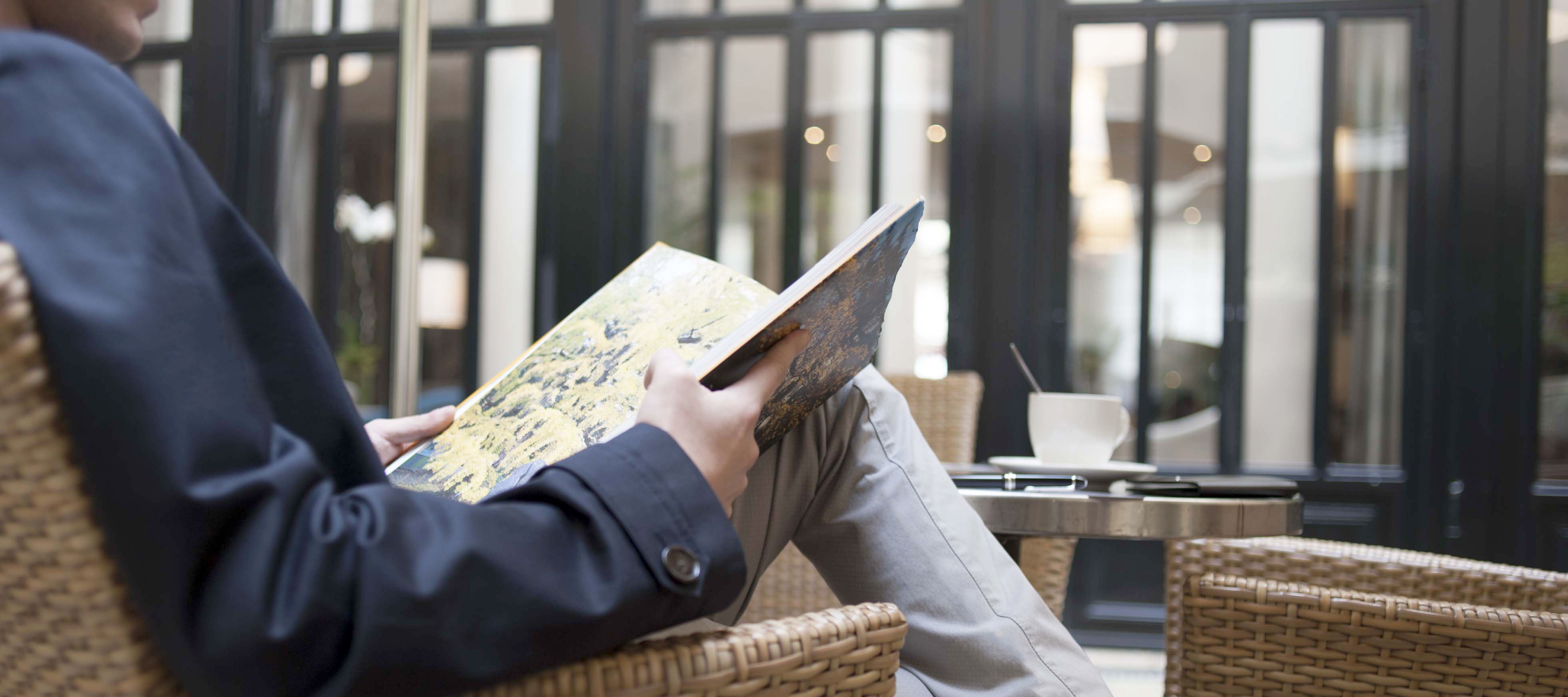 Why did you choose Inwood Hotels?
I have to admit that the first time I stayed in one of your hotels I was very positively surprised. I stayed at the hotel Le Walt. Its atmosphere and architecture completely seduced me. I was immersed in the universe of painting. It was as if this hotel was decorated for me. I mean, I love French Arts of Living. So the fact that your hotels are designed according to these values is just perfect. I share these values, so it was even easier to accept to be part of this adventure. As a true admirer of Paris, I think that the group and its hotels bring forward Paris and everything this city represents very well.
Do you think the group represents you?
Yes, I do think so! I think you begin to understand me well… I am passionate about art and I love being immersed in this universe. For instance, a stay at the hotel Le Walt allows me to escape in painting and its nuances. The brand corresponds to me. This is also why I was named "Monsieur Inwood", a client that never gets bored of Inwood Hotels.
Why did you accept to represent the clients?
I accepted in order to share with the clients. For me, this idea of sharing is really important. It is important to be able to gather around common values like painting. What is more, I always try to express commitment in my articles and share my love for this city to the clients. More than being an ambassador, I am also a client, "the client of the Inwood clients".
Why did you chose to involve yourself by writing on our websites?
First of all because the sharing and the contact are two main features of my personality. Being close to the clients and being able to exchange with them, about Paris, about painters and other renowned artists… I can write about all the topics that inspire me so I think it is really rewarding. I wanted to write on your websites because I wanted to share my love for Paris.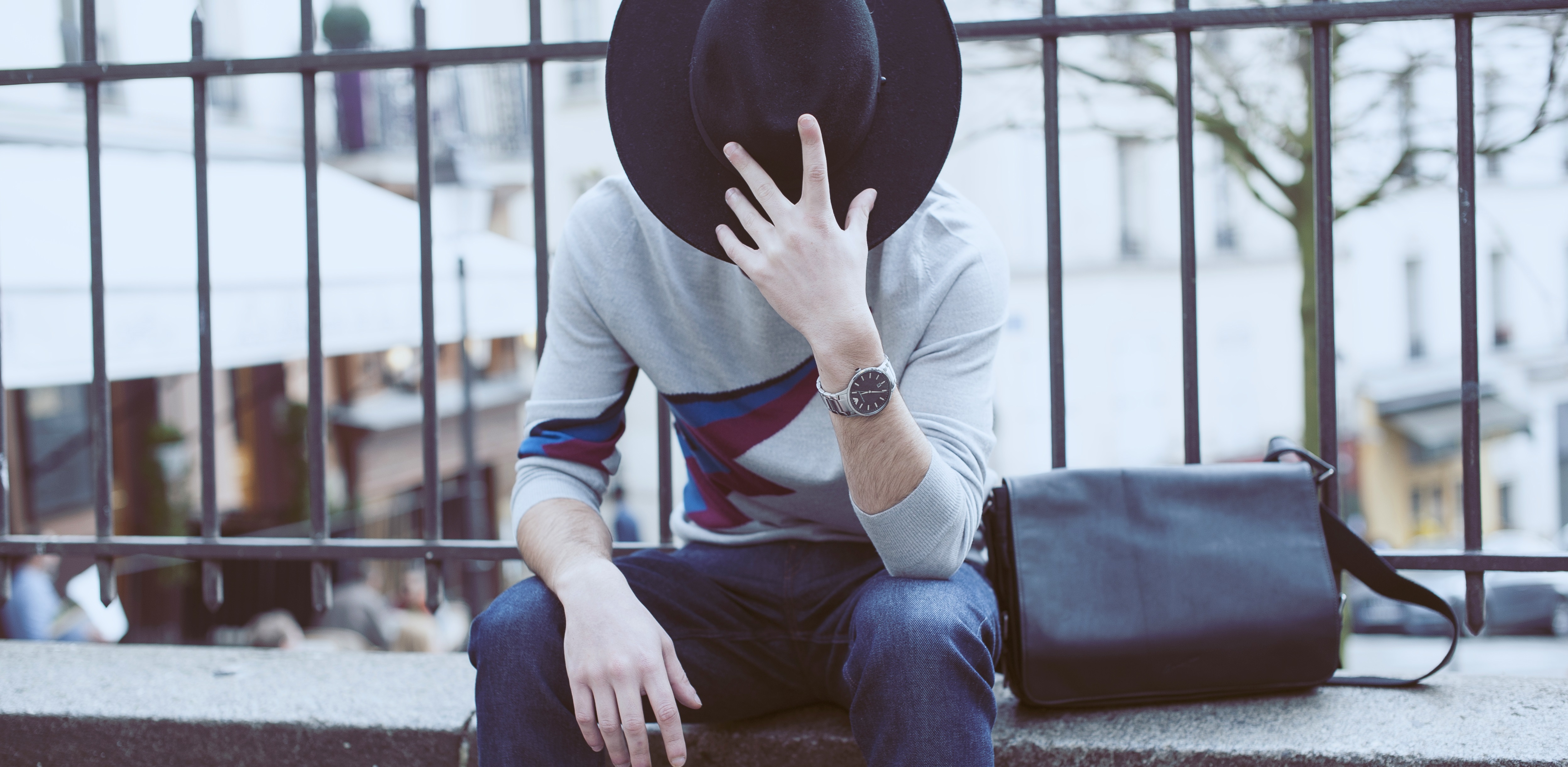 What is your best memory in Paris?
I have many great memories in Paris, but there is one that is very particular. Once, I went to celebrate the All Nighter with my friends. I remember that I observed the crowd, this is where I saw her. Elena. You understood that I am speaking about my first meeting with this beautiful woman. It was a magical moment. When I tried to walk towards her, the crowd separated us and I couldn't find her anymore. You know, I feel like I am there once again! Later on in the evening, she appeared back. She approached and told me "My name is Elena".
Could you give me your inspirations?
The inspirations that I have are diverse. My articles are about travels, artists or also painting. I like to write because I can think about something else, I can escape from my day-to-day life. It is really something inspiring for me so I try to do my best to write something inspiring. You know, in my opinion, once there is passion in what you write, even the most simple topics are absorbing.
You are passionate about art, what is your favorite piece?
Oh, it is hard to say… I appreciate a lot "The Starry Night" by Vincent van Gogh.
"Thank you for having taken the time to answer our questions. Monsieur Inwood, it's always a pleasure to read your articles on our websites".